The China International Import Expo (CIIE), which runs from Nov 5 to 10 in Shanghai
https://www.chinadaily.com.cn/business/full_coverage/2018ciie
The China International Import Expo (CIIE), which runs from Nov 5 to 10 in Shanghai, is around the corner. As the world's first import-themed national-level expo, the big event will feature enterprise and business exhibitions, country pavilions for trade and investment, and the Hongqiao International Economic and Trade Forum. To get a sense of how grand the expo will be, here are some numbers you should know.
1. 82 countries and three international organizations will set up 71 booths at the country pavilions for trade and investment, covering an area of about 30,000 square meters.
Over 180 US companies to participate in CIIE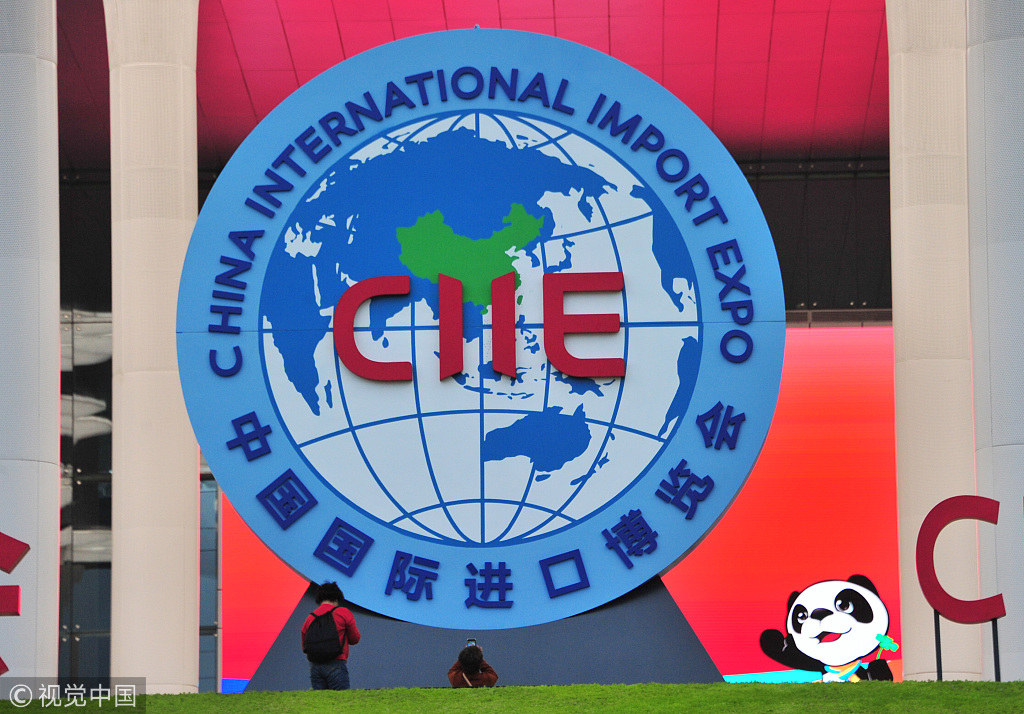 The United States has the third-largest delegation of companies, said the Ministry of Commerce on Saturday.
Over 180 companies from United States have registered for the CIIE including Johnson& Johnson, DuPont, Qualcomm and Microsoft, led by their global chief executive officers, as the opportunity to participate in the CIIE appeals to the US companies, said Wang Bingnan, vice-minister of commerce at a press briefing in Shanghai two days before the event kicks off.
Wang said he hopes the companies from China and the US can work together, make full use of the platform of CIIE and achieve a win-win outcome.
US President Donald Trump said he supports American companies' participation in the first China International Import Expo during a phone call with President Xi Jinping on Nov 2.