Glulam is a relatively new product manufactured in Indonesia. There are few companies producing Glulam out of native Hardwood. In the last few years many companies started doing product innovation with lightwood developing Glulam.
Glulam is a beam which consists of finger jointed wood pieces. The product is used as structural part and can be seen as a replacement for steel or concrete.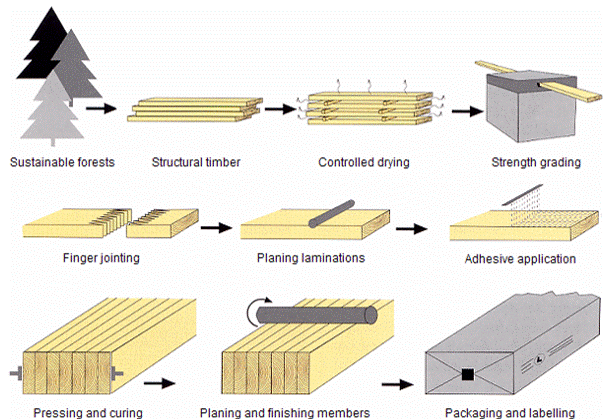 Manufacturing process of Glulam Manufacturing process of Glulam,Glued-Laminated Timber
, Production glued laminated timber
,glulam beams,Glued laminated timber
如无特殊说明,文章均为本站原创,转载请注明出处。If there are no special instructions, the articles are original, if you want to use or reproduce, please indicate the original source www.plywoodinspection.com,If you find that our articles infringe on your copyrights and interests, please email us at info@plywoodinspection.com in time and we will delete it at the first time.