Raw materials for kitchen cabinets and bathroom vanities
Build high quality kitchen cabinets and bathroom vanities that last.  Kitchen Cabinets meet KCMA standard, which ensures that all of our kitchen cabinets are reliable and durable. Our cabinets are CARB-2 compliant, meaning Heyond kitchen cabinets are secure and eco-friendly. Material, door style, finish, construction of our kitchen cabinets can be customized to create a unique cabinet line for customer.
Material
Cabinets are built with enduring, natural materials that stand the test of time. We use solid birch, solid maple, and solid poplar and other wood species. Particle board or plywood with wood veneer or melamine face are available for cabinet box. All of the material we use complies with CARB formaldehyde emission standards.
Finish
By working with top paint brands, we apply eco-friendly finishes to our kitchen cabinet products: low-VOC, free from formaldehyde, lead, chromate, and HAPS. Finish options are limitless. From White or grey paint, to light natural stain or dark espresso stain.
Drawer
Drawers are available in various material choices. Solid wood dovetail, plywood, particle board, metal. Dovetail construction has been known as the durable method of furniture assembly; creating a beautiful, long lasting drawer. Heyond builds the best cabinet drawer in the industry.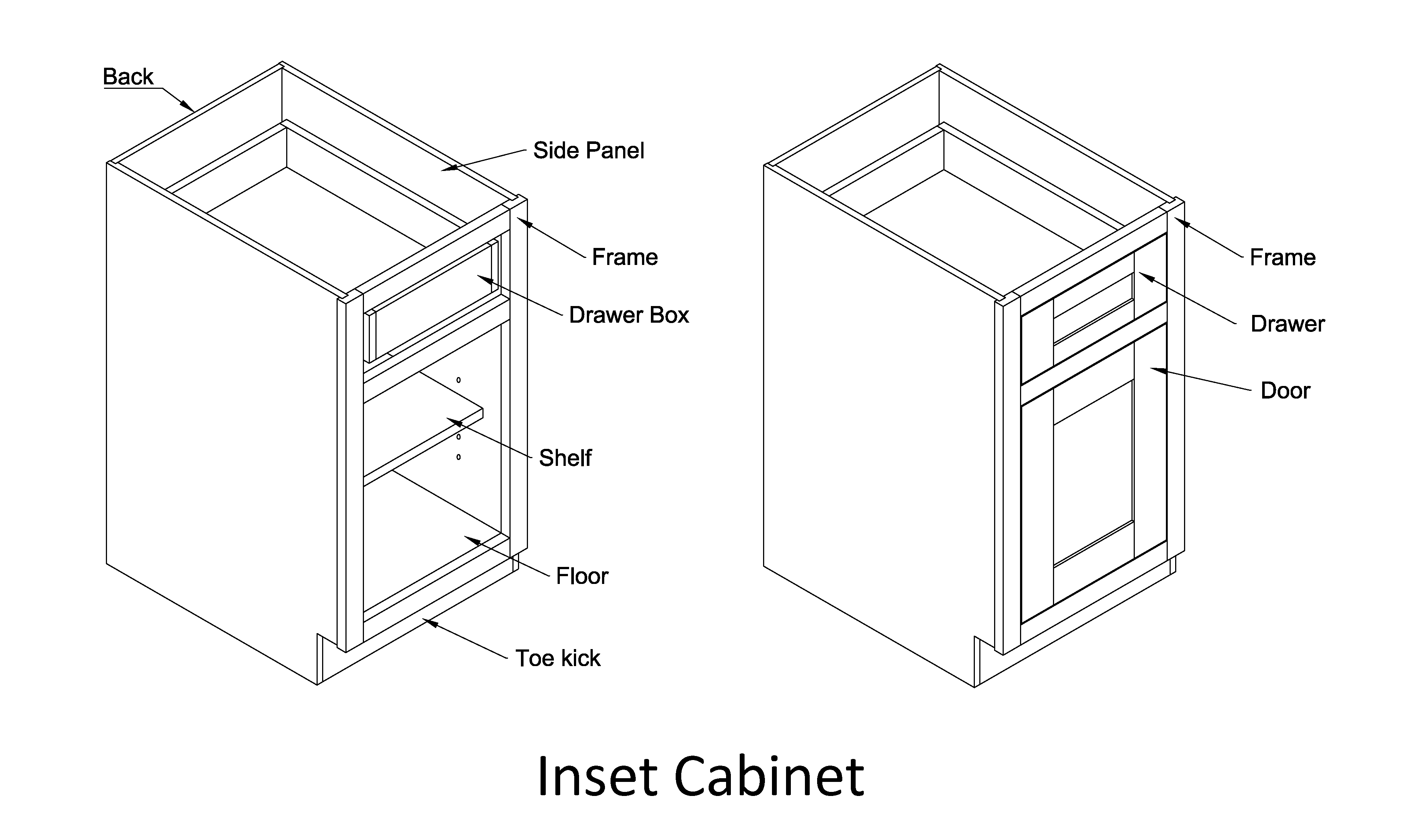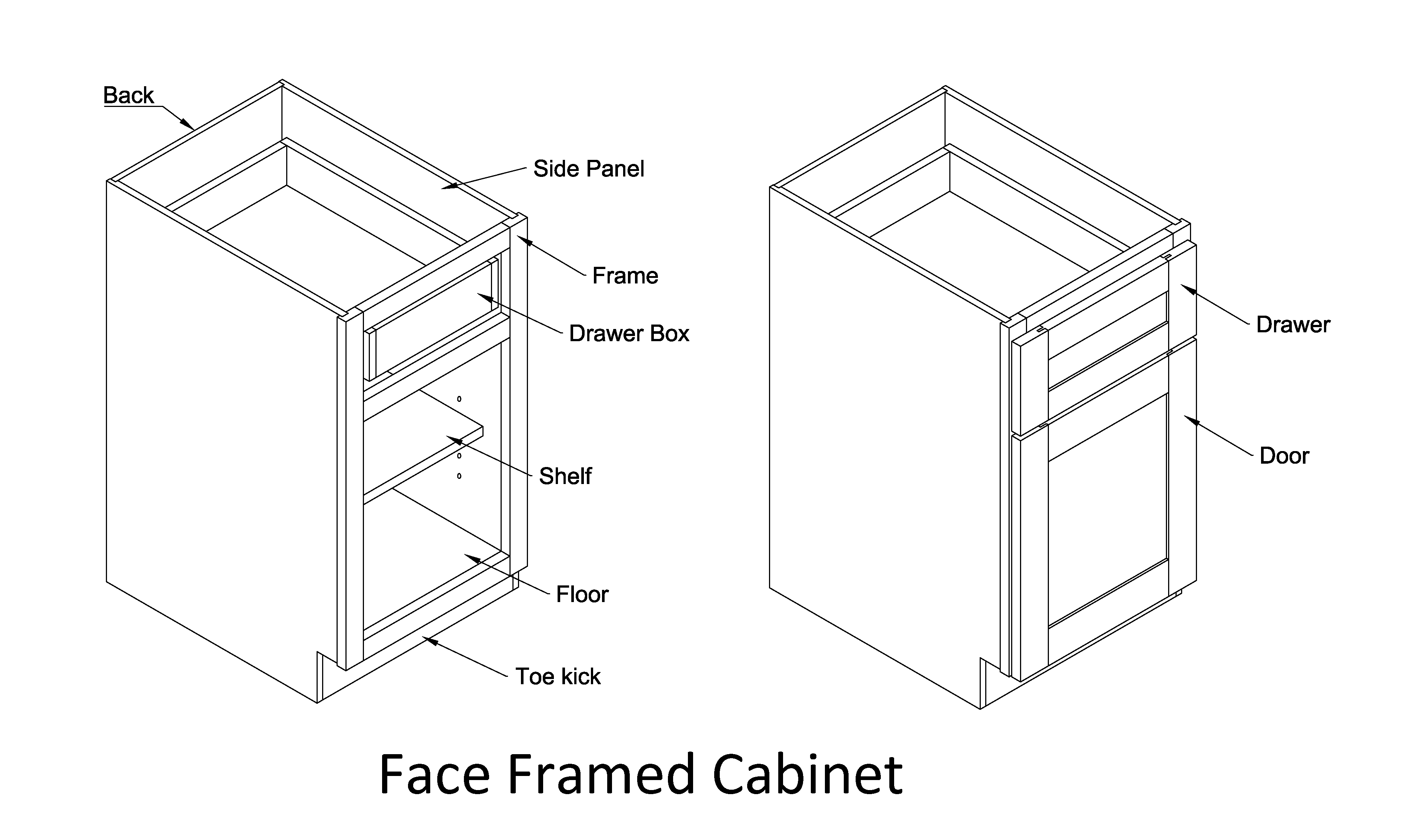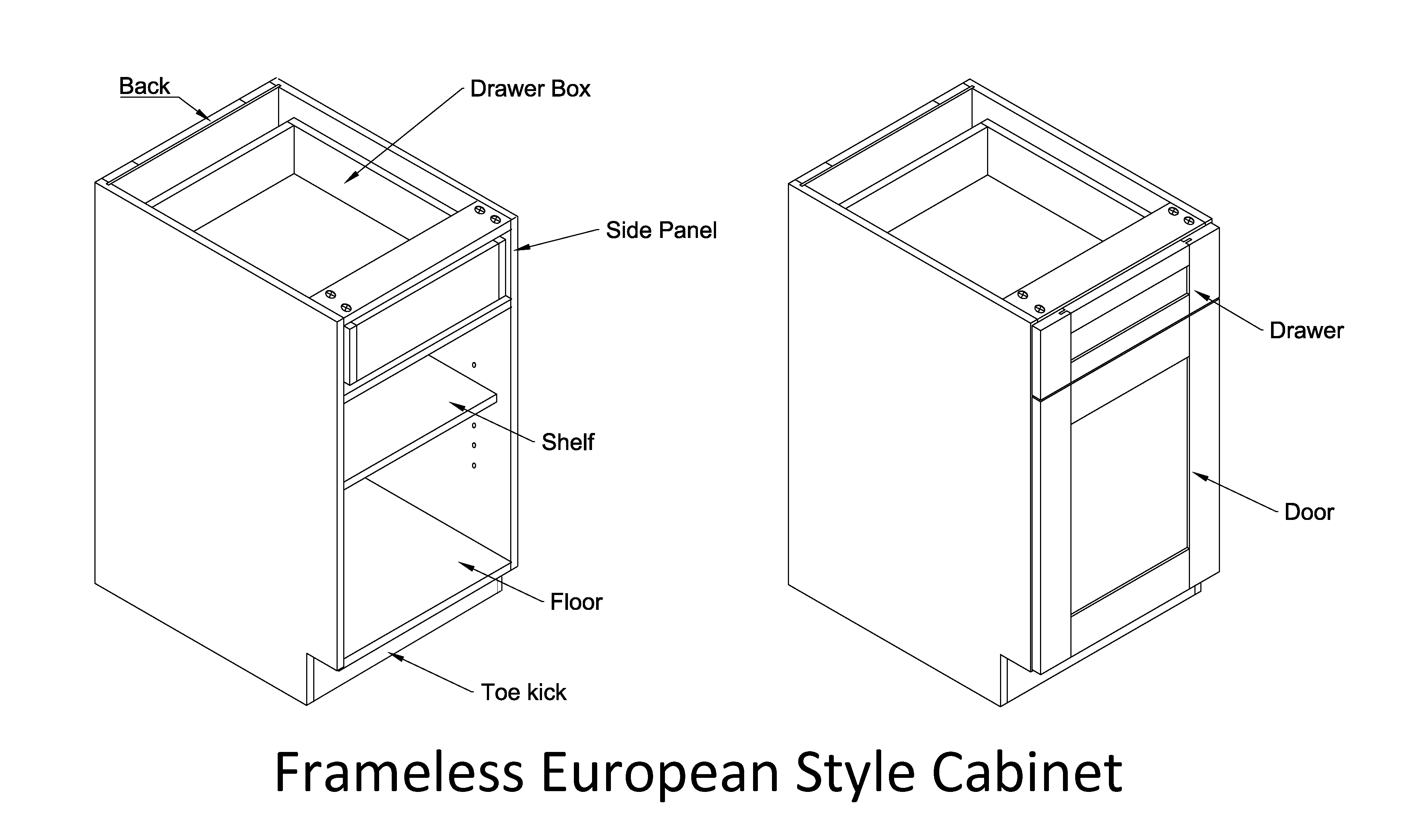 Construction
We produce any types of cabinet construction for customer. Face framed cabinet, frameless European style cabinet, or inset style cabinet. We have rich experience in production of every type of cabinet construction.American style kitchen cabinet, or Framed Cabinet construction refers to the stiles and rails (known as the face frame) that surround the cabinet box, and are attached to the cabinet sides. Doors and drawer fronts overlay the face frame in typical kitchen cabinet box construction.
European style kitchen cabinet, or frameless cabinet construction doesn't have a face frame at the front of the cabinet box. The door and drawer fronts overlay the side, top, and bottom of the cabinet box and results in a bit more interior space.
Inset cabinet construction features doors and drawers fitted inside the face frame openings of the cabinet box, giving full view to the frame with only minimal spacing between components.
Assembly methods
For each type of cabinet construction, we provide various  assembly options for customer. For face framed American style kitchen cabinet, we have interlocking metal clip, L shape metal bracket, plastic corner block, dovetailed face frame, or others per request. For frameless European style kitchen cabinet, we have cam lock, pocket screw, wood dowel, screw or others methods per request.
Door style
At Heyond, we make various cabinet door styles. Shaker door, raised panel door, recessed door, miter door, and more. With a door sample, we are able to perfectly copy the door style. Base on customer's idea, we are able to develop the specific styles for customer and create kitchen cabinet door prototype accordingly.
Cabinet hardware
We recognized quality hardware is important factor for the function of kitchen cabinet. By partnering with reliable hardware supplier, we offer customers complete hardware solutions.
Kitchen cabinet accessories
Accessory is important and can define a unique kitchen cabinet line. We are able to produce as many accessories as customer need. Moulding, filler, decorative panel, toe kick, valance, post, corbel, and many other accessories.
Quality kitchen cabinet is not the end of our efforts. What make us different from other Chinese cabinet manufacturer is services. Recognizing we need to do more to help customers succeed, like timely delivery, fast reaction, problem solving, we are providing personal, value-added services to support our customers.
Free sampling
By customer's sample, picture, or idea about the kitchen cabinet door style and finish, we are able to make kitchen cabinet door sample and ship to customer.
Cabinet design and shop drawing
Based on profound understanding of kitchen cabinet manufacturing, we provide advice and insight from view of cabinetry engineering, production and material cost to help customers design or optimize their kitchen cabinet or bathroom vanity line. Our designers are able to create kitchen cabinet shop drawings with CAD for customer approval before production.
Relevant item sourcing
Often customers need some special items for their kitchen cabinet line. By virtue of our wide connection and resources in the industry, we can source for customers.
如无特殊说明,文章均为本站原创,转载请注明出处。If there are no special instructions, the articles are original, if you want to use or reproduce, please indicate the original source www.plywoodinspection.com,If you find that our articles infringe on your copyrights and interests, please email us at info@plywoodinspection.com in time and we will delete it at the first time.